Intention of Escape
Portals to Other Worlds Using AR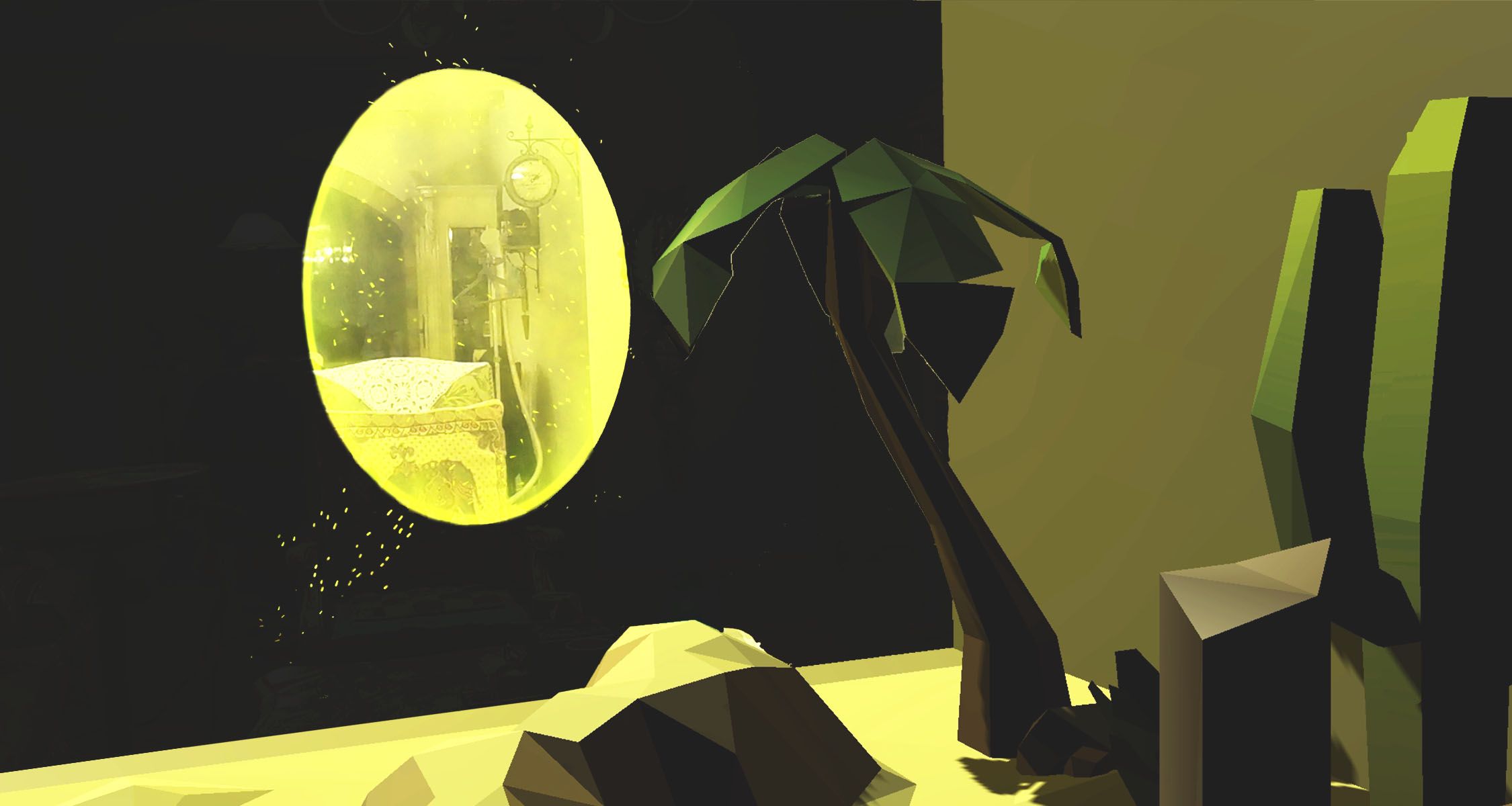 In the 1970s, Gordon Matta Clark created a series of artworks that used destruction as a means of spatial intervention, such as Splitting and Conical Intersect, to respond to the mechanical monotony of modernist cities and the ruined suburban districts under economic recession. The portal Matta Clark created broke the gap between inner and outer space and recreated reality.
Considering that the worldwide and long-lasting Covid-19 pandemic has been imposing significant restrictions on everyone's life, this project tries to develop an AR-based version of Matta Clark's portal, to break the limited physical space and to expand the diversity of perception in a single place.
By grasping, clicking, or pointing, users can switch, put, or delete the real world's portals through the screen. We have set 3 different space themes, including a natural terrain, a shopping mall, and a playground, which users can see or experience through the corresponding portal. Have Fun!