Magic Motion Machine
From Body Movement to Digital Sculpture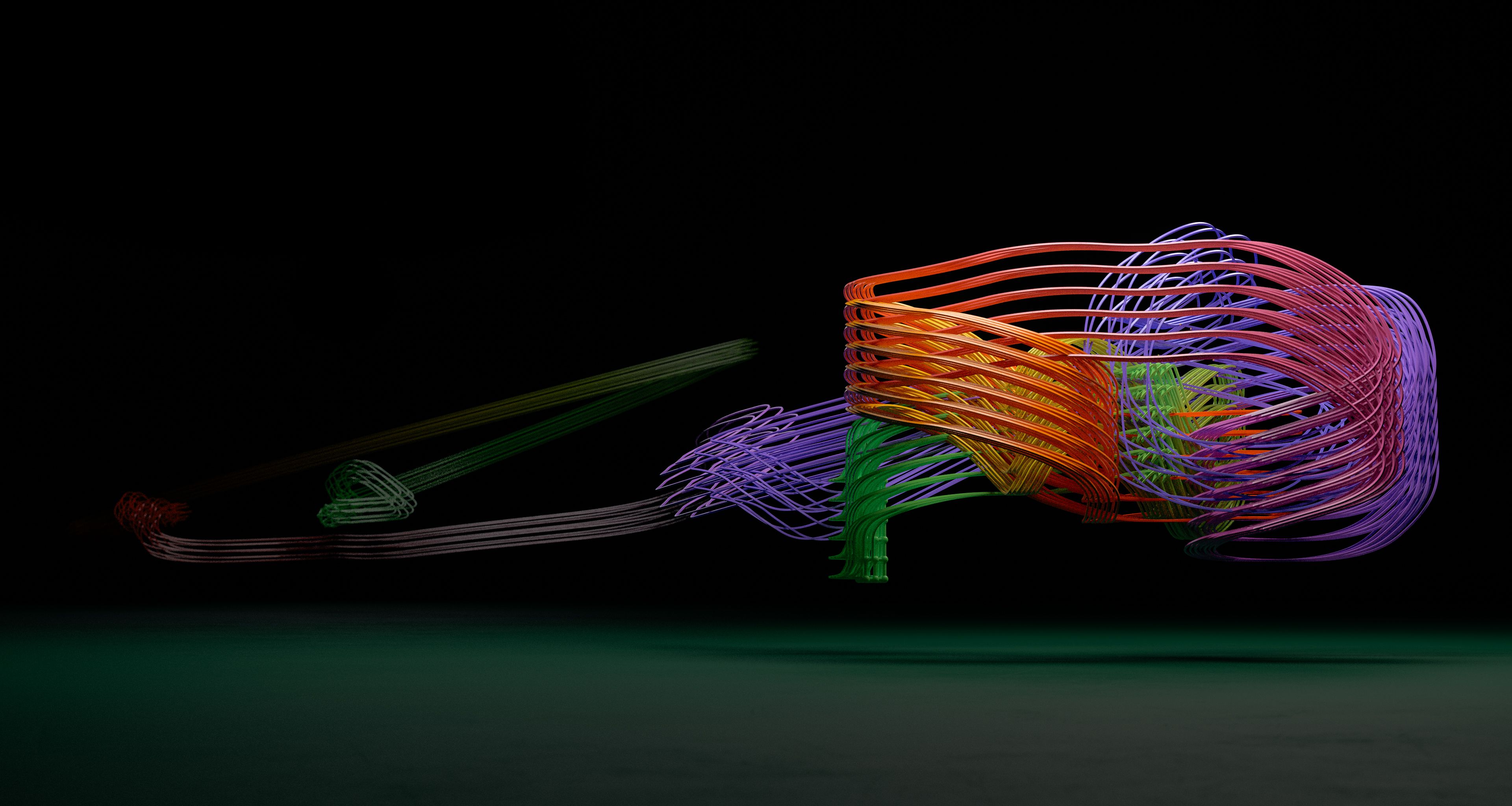 Magic Motion Machine navigates the opportunity for one to interact with the environment, curate the world with calligraphy, dance with strokes, celebrate the highs and suffer the lows, embrace the technology, and co-exist with post-digitized rabbit holes.
A customized workflow is developed to bridge human beings and machines, imagination and (augmented) reality, and create innovative digital art with technology. It involves C# programming in Grasshopper to generate live 3d sculpture in real-time with simply a smartphone for motion tracking; parsing CSV files in Cinema 4D so data can be used as fuel to procedurally drive other parameters in order to create bespoke 3D forms; GPU rendering to visualize the digital artifact intuitively and artistically.
The whole process is rooted at the intersection of digital and physical, demonstrating a novel way of creating digital art with emerging technologies. Let's start; grab your phone to draw the past, present, and future.