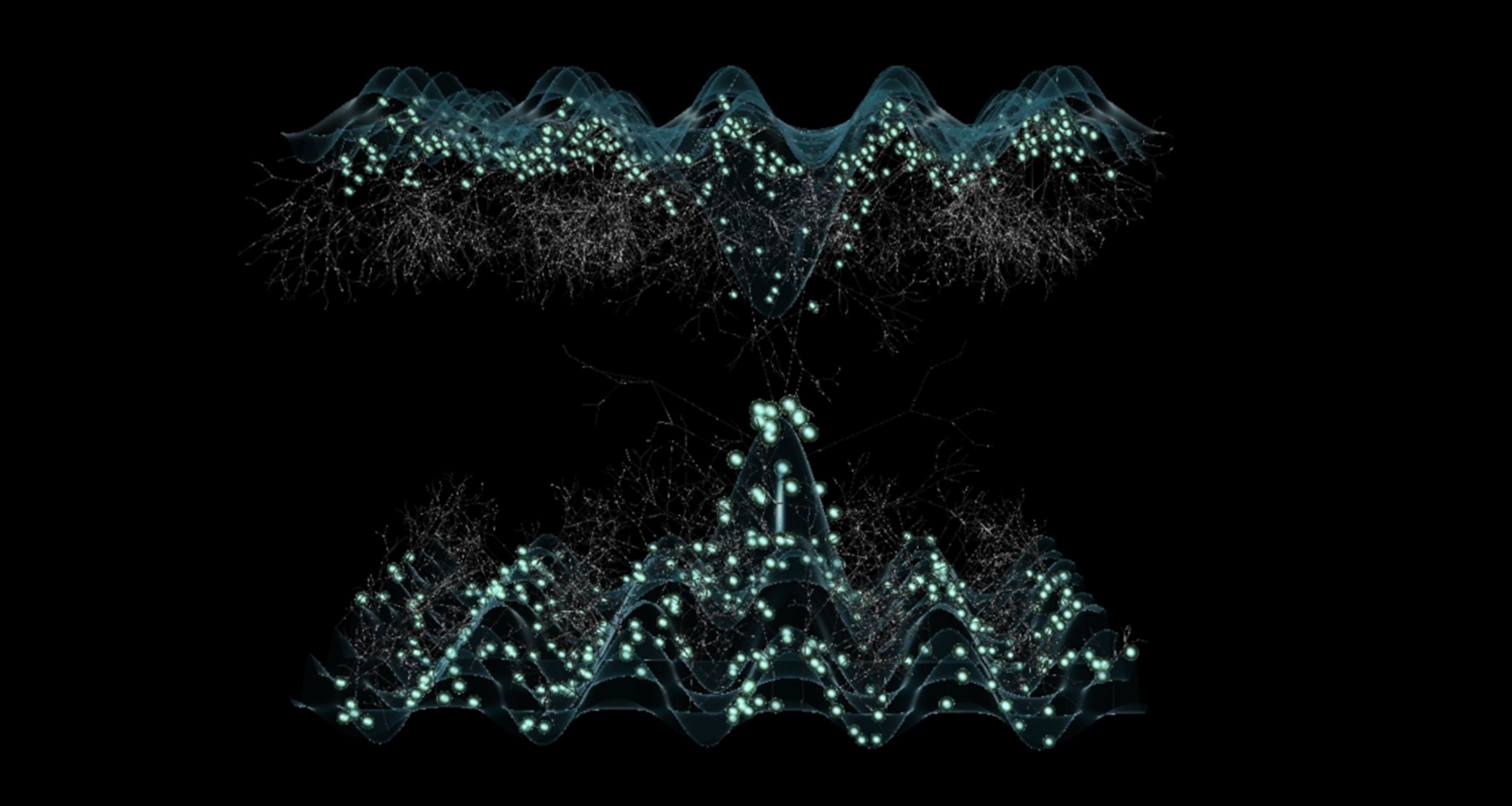 This project explores the process of inspiration emergence and information transmission in the brain when thinking. Our inspiration comes from the process of seeking inspiration. Human brain contains billions of neurons, each of which is connected with other neurons across tiny junctions(synapses), forming a complex network of space—the nervous system. In the "permanent" space of the nervous system, a chemical or electronic signal will trigger a transient movement. In the abstracted space, time is infinitely magnified, and the emergence of fleeting inspiration is instantly visualized.
Though the moment of inspiration may seem fleeting, it is the result of a constant collision and negotiation between logical thinking and accumulation of voluminous fragmented knowledge, memories, and ideas. Thus, our representation tries to simulate the tendency of the information transmission while maintaining some randomness, and messiness in our model.
Spheres represent a collection of signals. As impulses rush along tiny fibres, from one neuron to the next, information is transmitted, and this is the "aha" moment when our inspiration emerges.