Figural Aggregation
Reimagining Mesh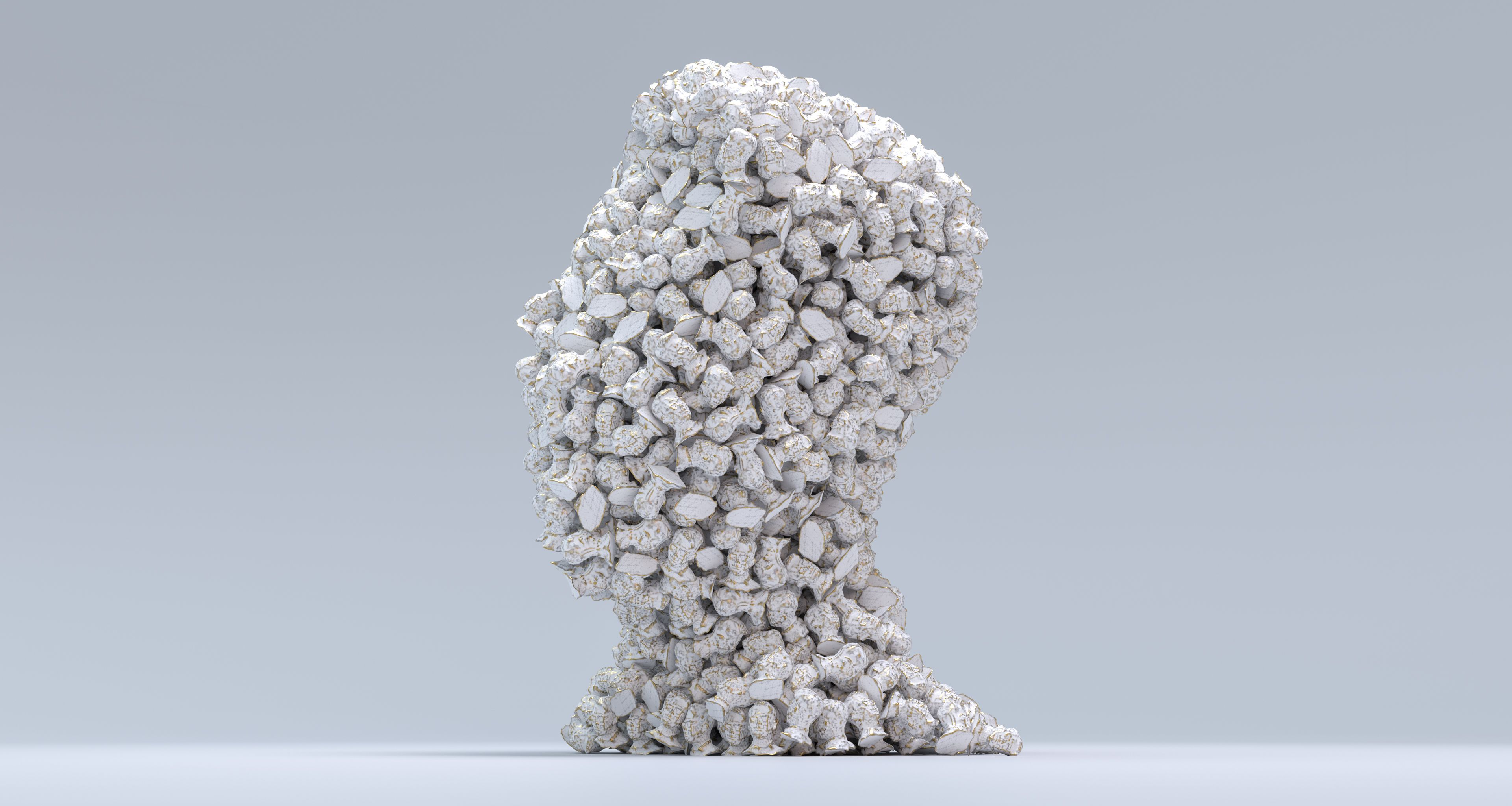 Who are we?
We live in the digital realm that is formed by bits. Each mesh can be subdivided. We are investigating which aggregate we needs in order to be able to be defined as human beings.
Inspired by stone carving, we started to redefine the resolution of the mesh, by turning it into a cluster of parametric cubes.
Vertexes are extracted from the 3D scanned mesh model and morphed between the shapes of ourselves. By establishing such workflow, the boundaries between human beings in the digital realm are eased. We, are redefining identities.
Our pixelated-selves blurs our vision and redefining our perception. In the digital realm, the truth has become post-truth, a false reality with manipulation, sanitization, and post-production. We are losing the definition of 'the one' and turned into 'anyone'.
After digitalization, the cells and molecules that used to form us in the real world has lost in translation between meta and data.
Do we still know who we are?