Ornaments of Light
Simulated Christmas light patterns.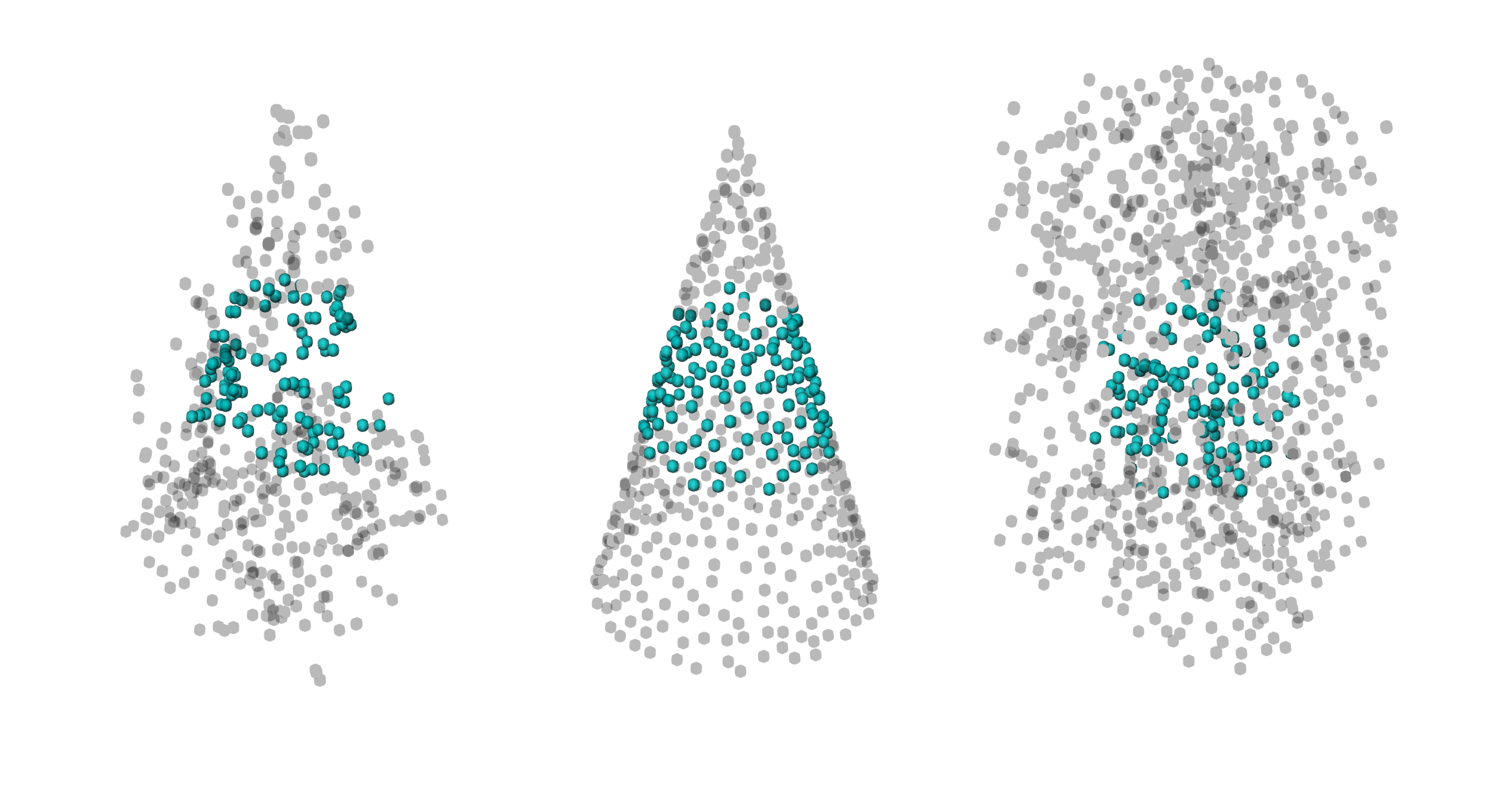 For this project, we researched whether we could create spherical "ornaments of light" from 500 LED lights that were themselves ornaments on a hypothetical holiday tree. In other words, our goal was to make new ornaments out of existing ones.
As the very low resolution of the 500 LED cloud provided in the assignment limited the recognizability of our output, we did some work with this basic cloud, but also with higher resolution conical and box shaped LED clouds that we created ourselves.