The Caress of Thorn
Motion Visualization of Intimate Violence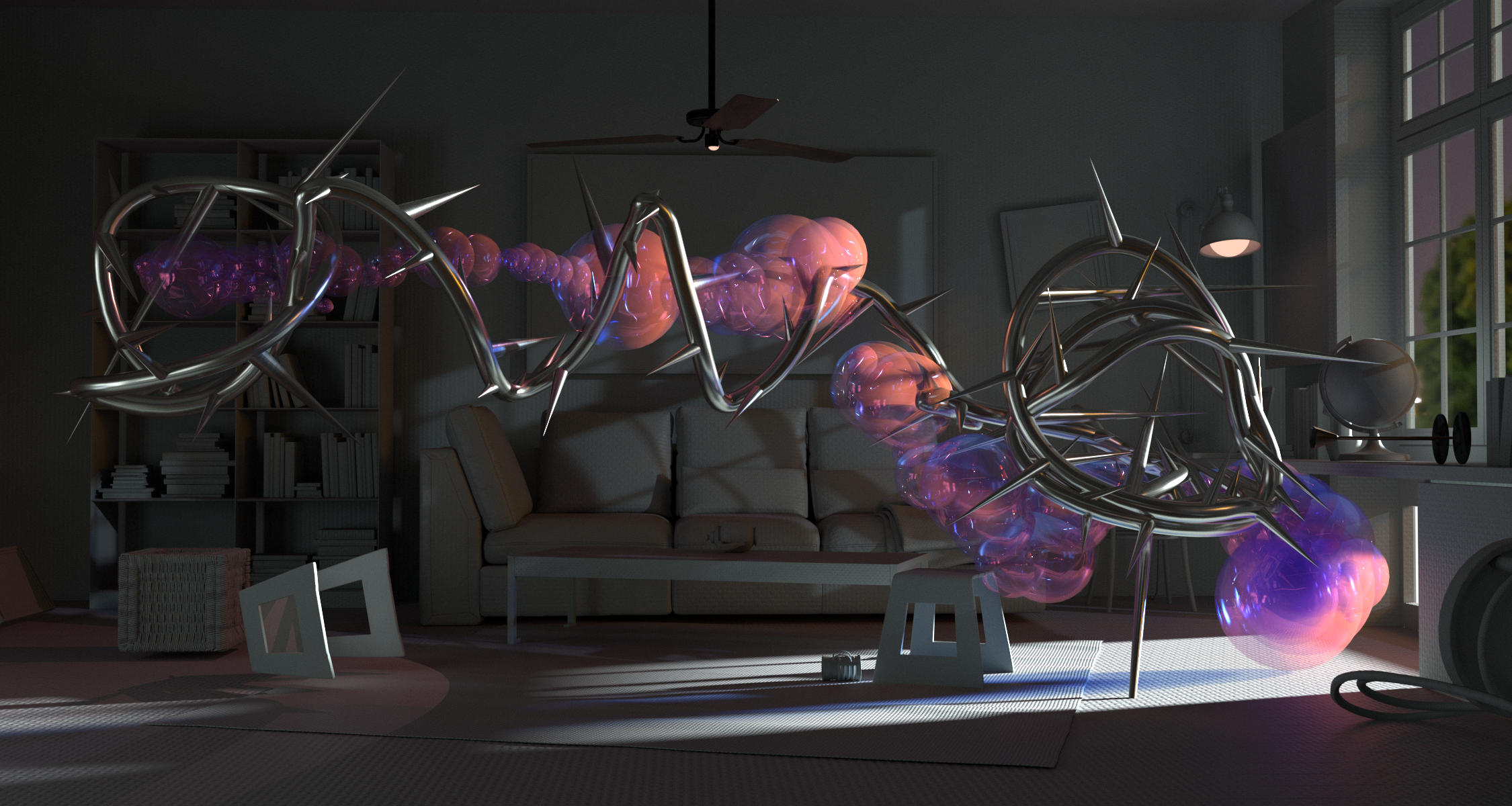 Violence is usually recognized through traces of the conducted action – speech can be heard, text can be read, and bruises can be seen. But for victims of intimate violence, the horror is beyond the visible signs. The fear and psychological damage not only lie in the very moment when violence is conducted, but also in the persistent, inextricable relationship.
In this project, we give shape to the imperceptible horror of violence and the entangled relationship between the abuser and the victim by visualizing the occurrence of physical violence in a domestic context. To demonstrate the process of violence, we captured the motions of both the abuser and the victim using HTC Vive Controllers and materialized them through algorithmic modeling. The body motion of the abusers is represented in the form of thorns to demonstrate their aggression and threatening position; while that of the victims is expressed through the imagery of bubbles to indicate their vulnerability and coerced status. By positioning the two models together, the tension in the scene is able to be unfolded and further interpreted.
Harm is experienced, not to be proved. Through this project, we wish to reveal the cognitional impact of physical motions, and reveal a new perspective for examining intimate violence to evoke awareness and empathy.