Cooking Pal
Pumpkin Soup Demo with AR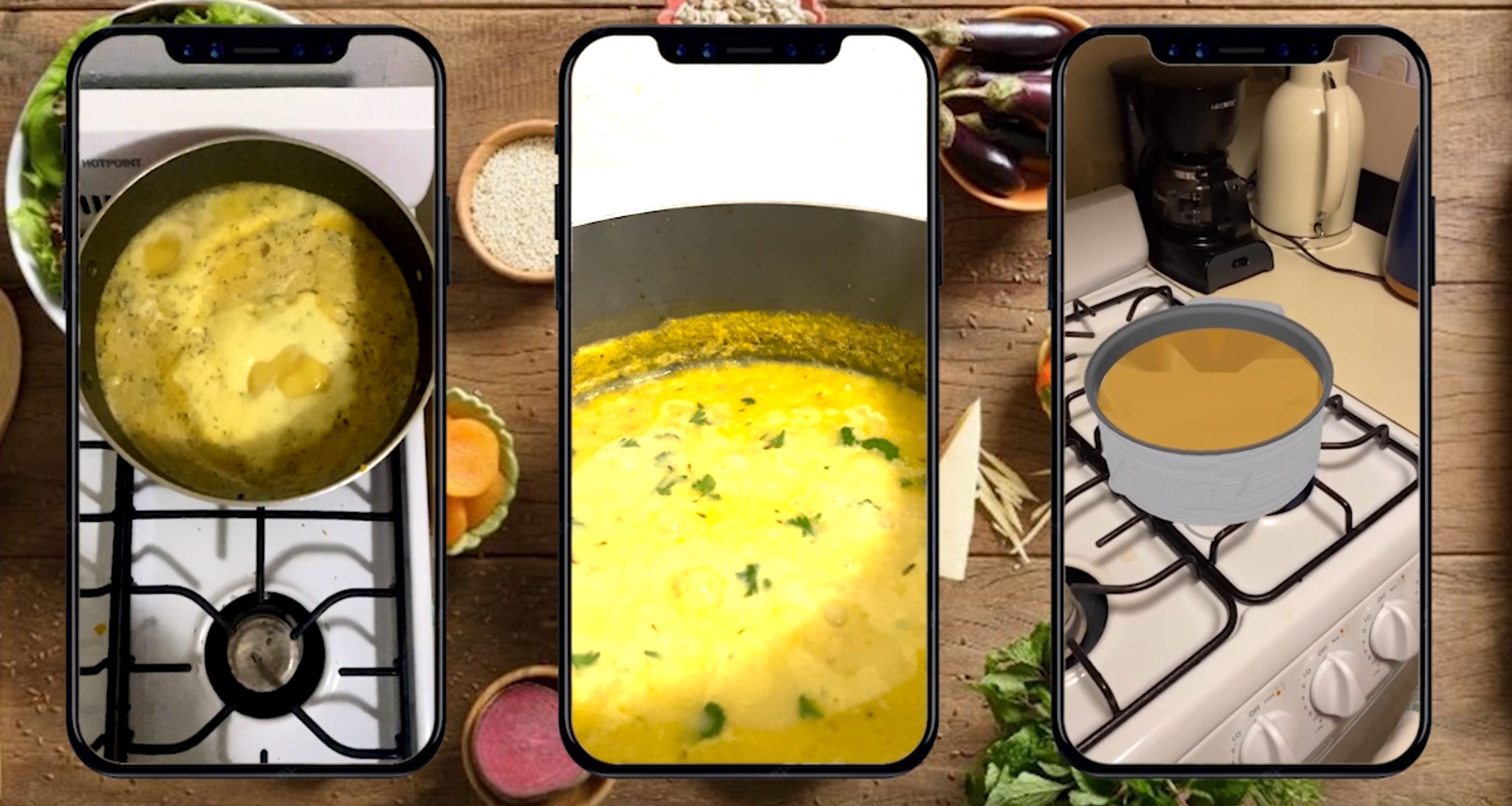 Cooking with new recipes typically involves a long list of ingredients of varying sizes and procedures with precise steps. Unless an accompanying video is available, the visual of each step of the cooking process is ambiguous. For example, how much exactly is a pinch of parsley or a smidgen of pepper? How should my dish look after mixing for two minutes?
Introducing artificial reality to the cooking process may aid in demystifying some recipe procedural steps and ingredients. What if a user could use their device to visualize a recipe of their choice at any step of the cooking process on their own countertop? In our example, we've cooked pumpkin soup with the following recipe (https://www.allrecipes.com/recipe/9191/pumpkin-soup/) and steps:
1. Place chicken stock, pumpkin puree, onion, garlic, salt, thyme, and peppercorns in a large pot; bring to a boil. Reduce heat to low and simmer, uncovered, 30 minutes.
2. Transfer soup to a blender or food processor in batches; blend until smooth.
3. Return soup to the pan and bring to a boil; reduce heat to low and simmer, uncovered, for 30 minutes.
4. Stir in heavy cream. Ladle soup into bowls and garnish with fresh parsley.