Grape-balloons
Free the Grapes!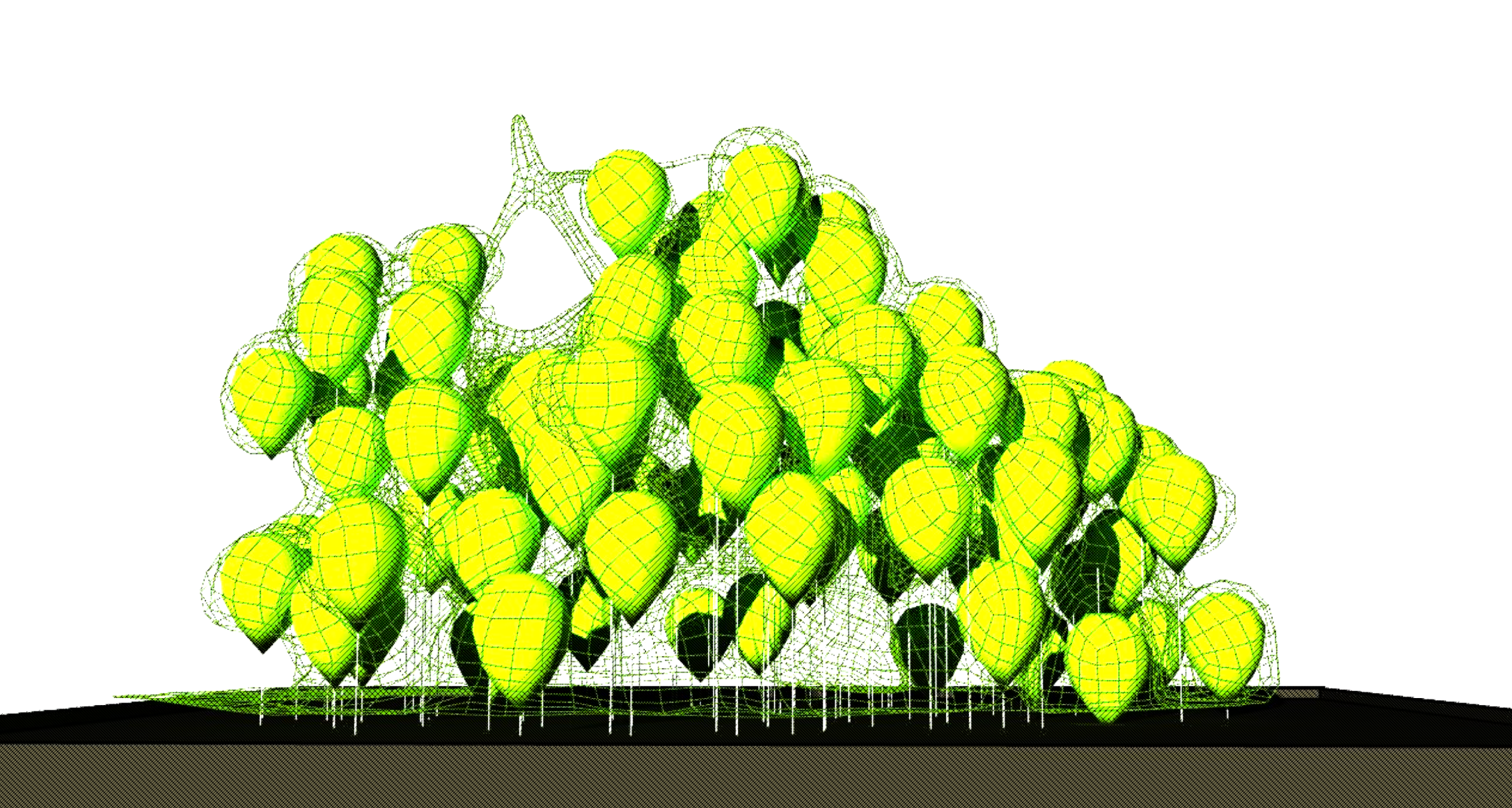 This project tells a story about metamorphosis from a bunch of grapes to a bunch of balloons.
Firstly we 3D scanned the grapes, which can be represented as a mesh with faces. On each of the face, we make a normal line pointing inwards with a distance of around 10mm, the radius of a single real grape. So that, we may then group a couple of nearest end points of those rays to form some nexus. In fact, those nexus can roughly map where the grape seeds are already despite some of the disturbing ones. To cull those small irrelevant nexus, we use the number of nexus points to acquire the large groups and their average points, which quite precisely represent where the grape seeds are.
After 'extracting' all of the grapes on surface, we use Kangaroo to turn those sphere meshes to balloons and just get them released. So… a bunch of grapes to a bunch of balloons. What a metamorphosis!