Physical Aura!
Tangible Audio Imprints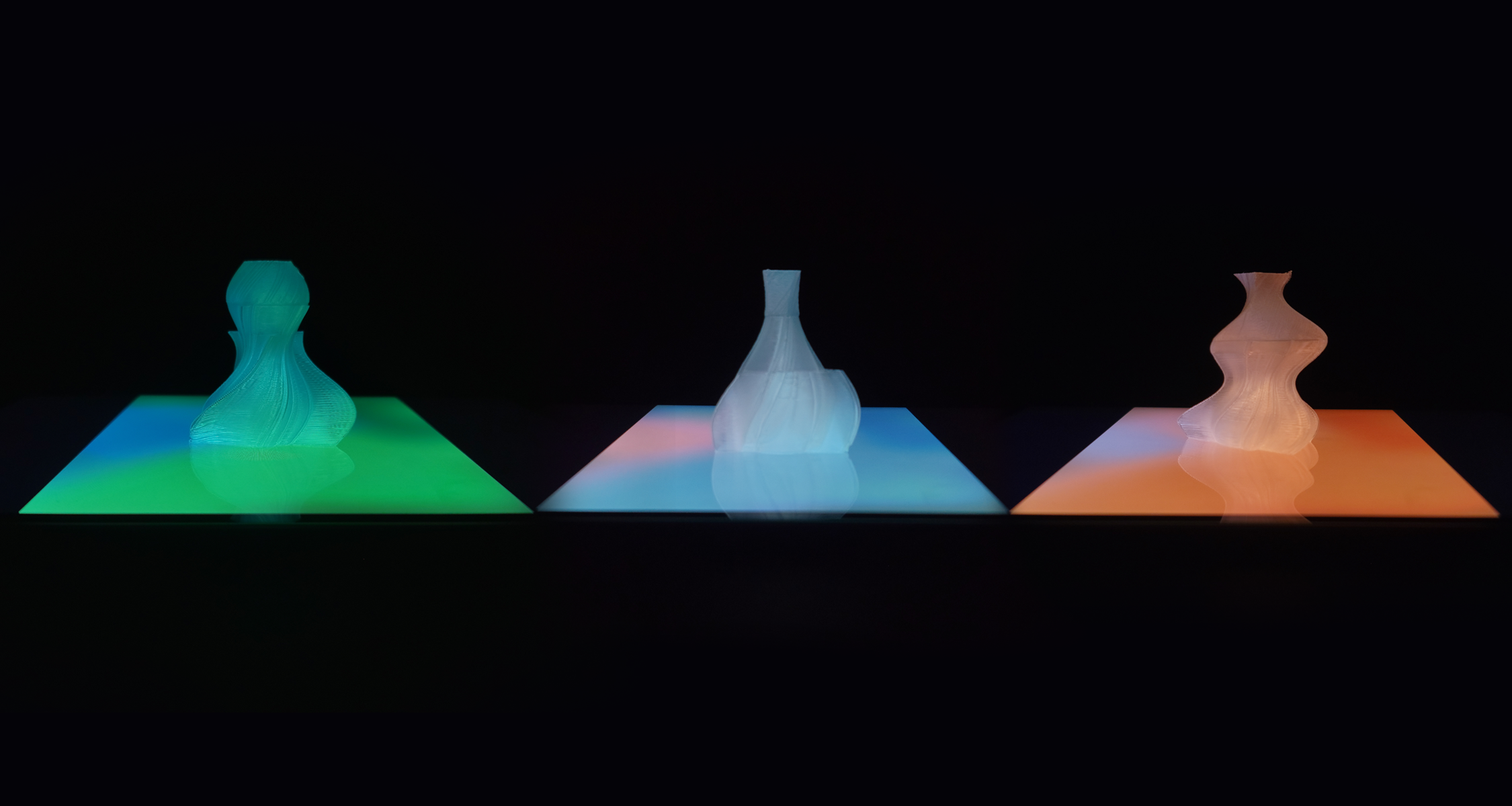 Taking inspiration from Norwood Viviano's Global Cities Installation, the team looked to the 3d physicalization of data as a means to explore non – standard 3d printing compilers.
Extrapolating this interest in data to everyday interactions between people, we then examined the popular phenomenon of Spotify "Auras" – Gradients developed to represent one's musical footprint.
Interpreting this visual information through Grasshopper, we then utilized this data to generate forms based on this information – translating the graphical "Aura" into a physical one, and implementing a custom GCode compiler to better represent the light, ethereal nature of sound. Through these processes, an exclusively digital audial footprint becomes ornamental or sculptural – a subtle means of indicating ones musical taste outside of the digital realm, though one still informed by entirely digital processes.