Run Away Gund!
Click "Start" and Join the Race of Freedom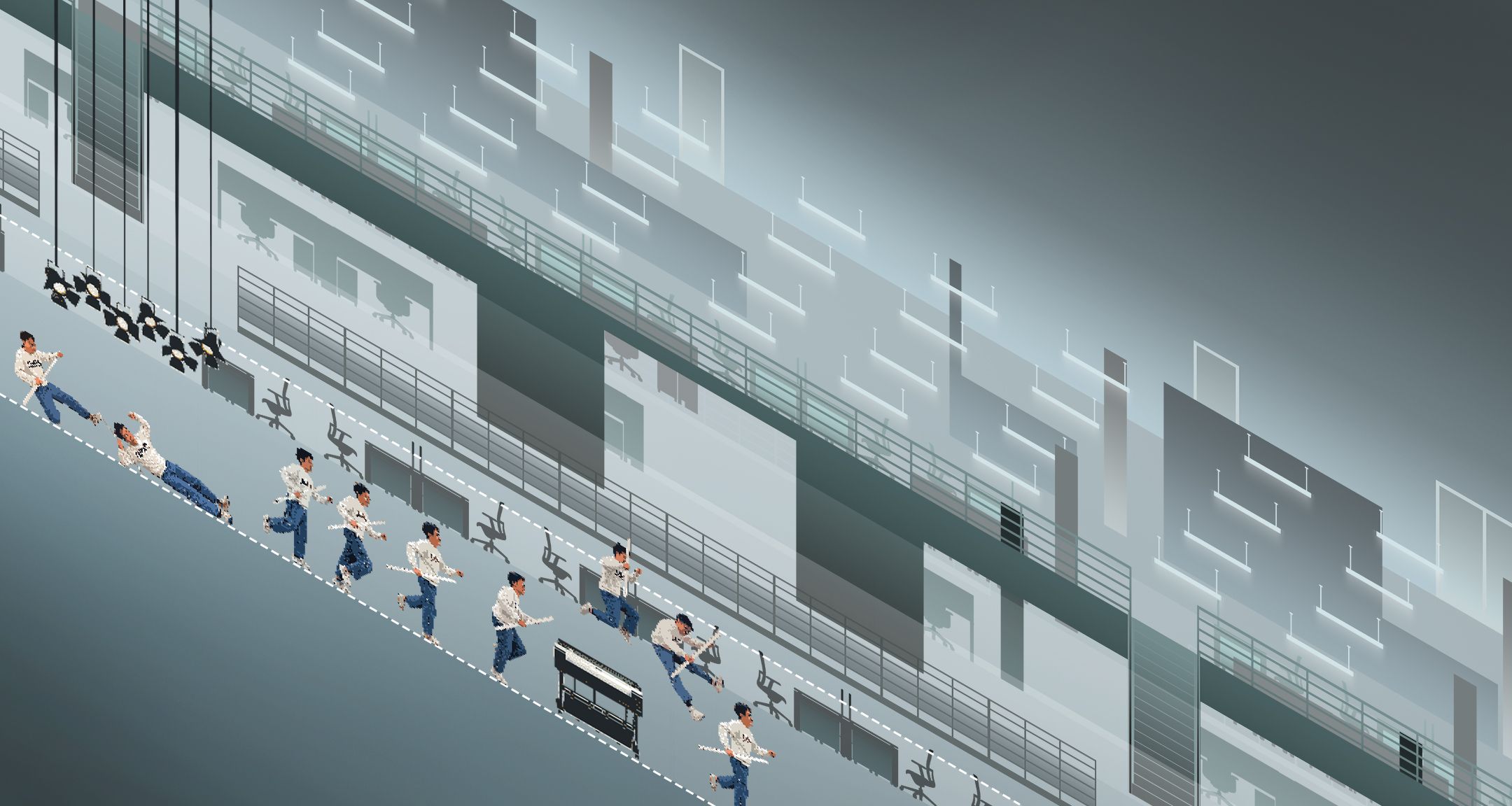 It might be true that one would play the Google Dinosaur once disconnected with the internet. But GSDers could have more innovations with it. Our team wants to create a fun game which is closely connected to our daily lives oriented around Gund Hall. As design students, we all have mixed feelings towards this building. One of the strongest desires would be to run away from studio, from this stepped "panopticon", and from this concrete monster. Therefore, in RUN AWAY GUND, the player will avoid obstacles to eventually reach the exit, successfully escaping the building.
Reflecting on a collective experience in Gund Hall which is the "painful" final week with endless lines and dots, all-nighters, autosave, non-working plotters, and failed 3D prints during those intensive days, as well as the pride, the joy and the relief after the review, the game incorporates many features of our daily encounters: studio tray, plotters, 3D printers, desks, studio lights, etc. The character runs, jumps, and slides, and will move faster with higher points gained.
Please don't hesitate and click "start" now!