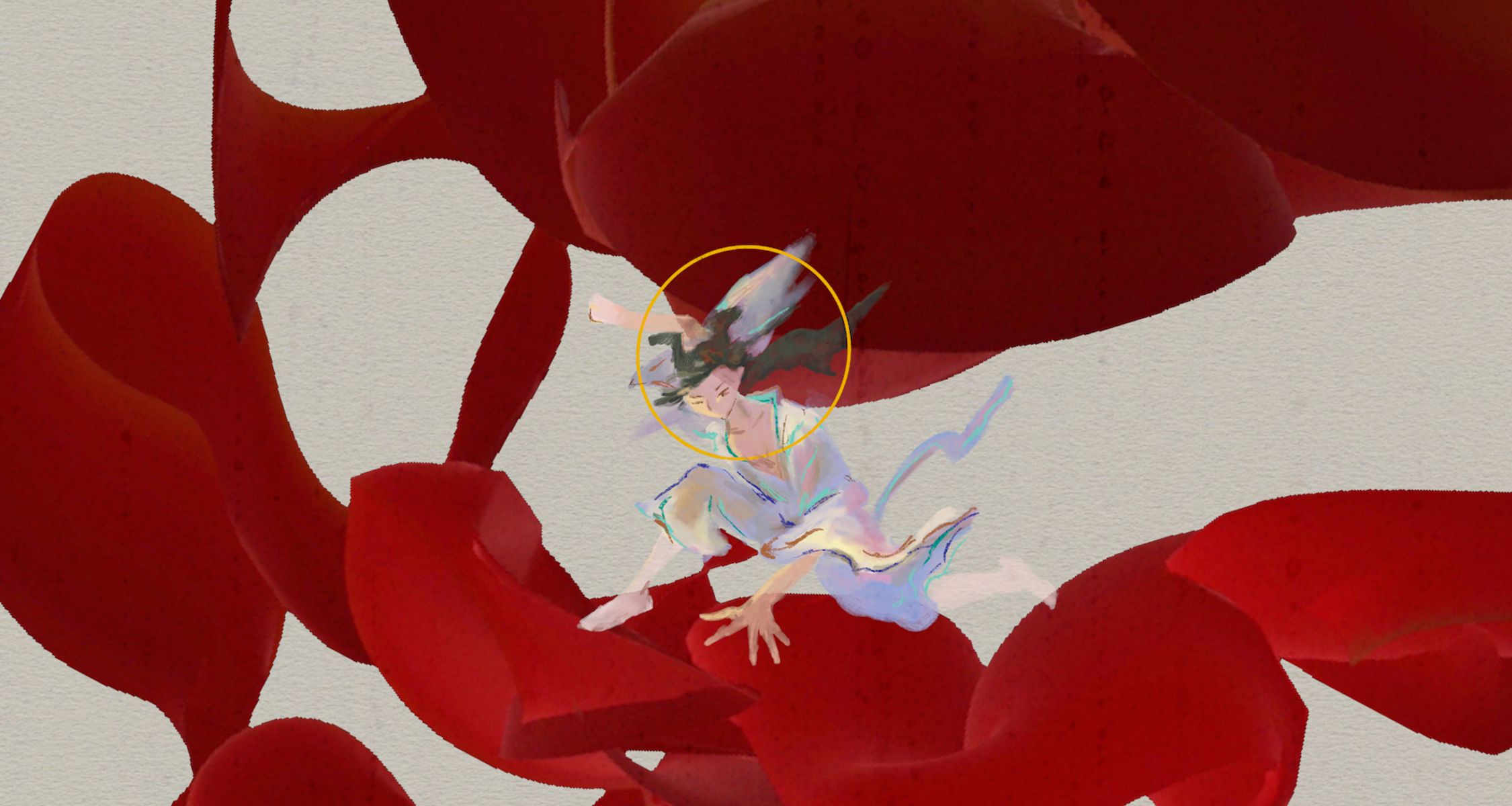 Nezha is a protection deity in Chinese folk religion. According to Fengshen Yanyi, Nezha was born during the Shang dynasty in a military fortress. Nezha is depicted as a powerful child figure and is popular among kids.
The Armillary Sash is fire-red, 7 feet in length and is shaped like a dragon. It's one of the two strongest weapons owned by Nezha and it has the ability to change in length, bind its enemies, and even regenerate if cut, all by its own will.
Using HTC Vive motion detection, we replicated the billowing path of Nezha's Armillary Sash. Because of the variability of the sash's movement and form, we employed various computational processes to manipulate the collected data into the desired animated movement. The two main ones being (1) lofting a surface along lines of varying length generated from the planes of the datapoints of one handle (2) and lofting a surface over Bezier curves of varying amplitudes generated from the origins of the datapoints of both handles. The final composition demonstrates the power and dimensionality of Nezha's sash.