Simulation Paradox
On the Potential Fluidity of Reality and Time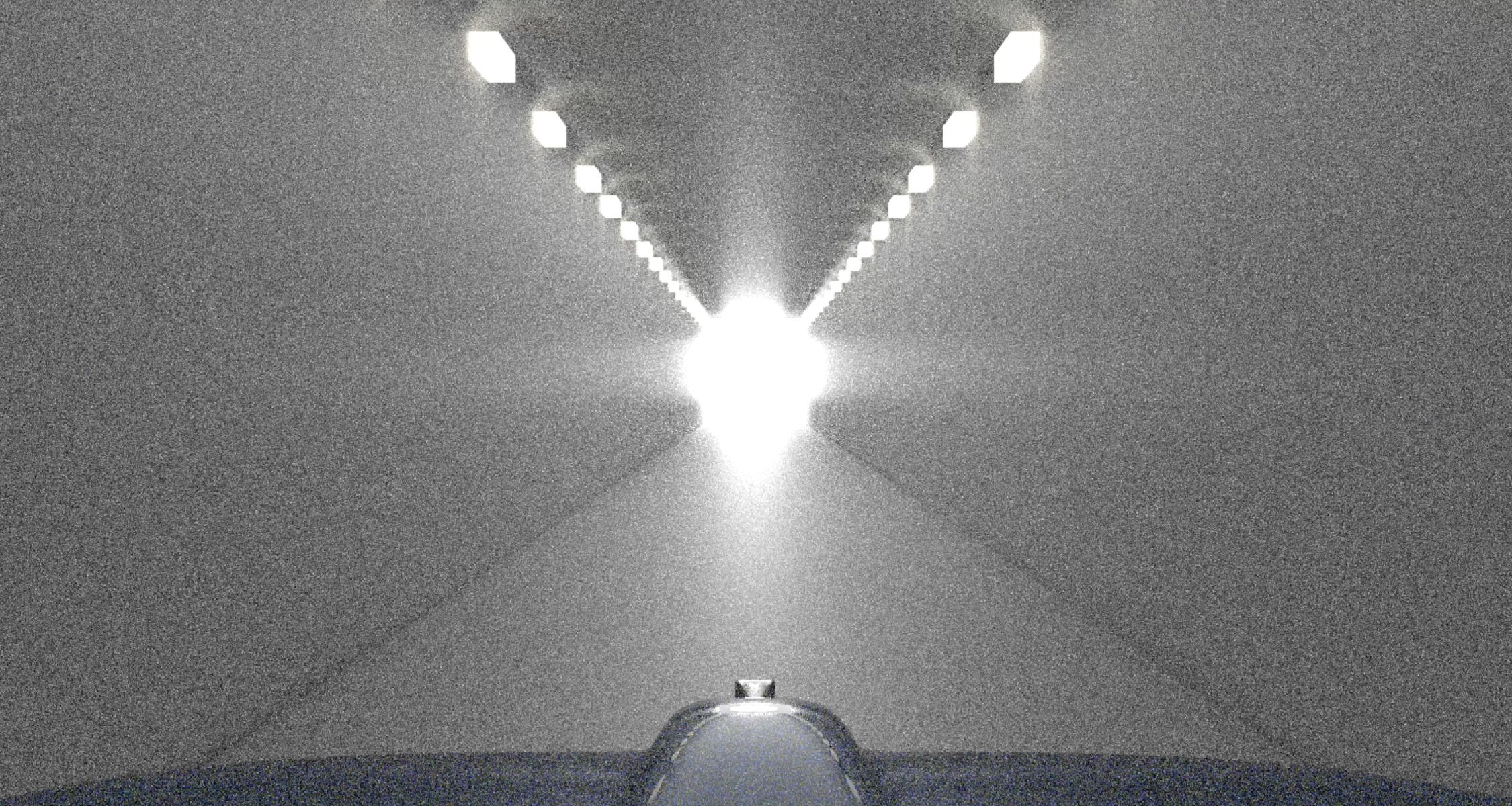 "Simulation Paradox" is an animated exploration of the elusive boundaries between perception, reality, and time. Inspired by the "Brain in a Vat" hypothesis, it imagines reality as a digital simulation constructed by an omnipotent supercomputer.
The animation unfolds with a car journeying through a tunnel, symbolizing the conventional belief of a one-way stream of consciousness that parallels the linear progression of time. As the vehicle moves forward, the tunnel segments behind disintegrate into a cascade of particles. This tunnel is a metaphorical and literal passage through a simulated reality that exists solely in the presence of consciousness. The disintegration of the tunnel alludes to the argument: In a reality curated by an external supercomputer, unobserved areas might be rendered with less detail to optimize computational efficiency.
"Simulation Paradox" proposes an introspection: Are the spaces and moments we don't witness real? Or are they simply rendered in lower fidelity, waiting to spring into sharp focus under the gaze of an observer? If the latter is true, could it be that the apparent linearity of time is another facet of the simulation? This animation thus casts doubt on the assumed linear consistency of reality and time that is often taken for granted.